Doric Lodge No. 53
95 Westbury Blvd, Hempstead, NY
F. & A.M. P.H.
A message from the
Worshipful Master
Welcome Brothers, Sisters, and Visitors,
On behalf of the officers and brothers of Doric Lodge No.53, I would like to take this opportunity to welcome you to our lodge. Our website has been created for our brothers, sisters, and the local Hempstead, NY community. For purposes of, everyone becoming acquainted with our brotherhood, events, and community services.
Doric Lodge is the only Prince Hall Lodge within Nassau County. Our success, growth, and brotherhood are rooted in the years served by the long-standing structure and systems of the fraternity. Along with, the leadership and guidance of our Past Masters. We meet on the second Thursday of every month. On behalf of Doric Lodge No. 53, we welcome you and hope you will enjoy our website.
Fraternally,
Worshipful Master Brother Nabar Colbert
Senior Warden
Brother Herb Hardwick
Junior Warden
Brother Lloyd Eason
Doric Lodge Elected and Appointed Officers
Senior Deacon
Brother Jason Robinson
Secretary
Brother Edwin Touzalin
Treasurer
Brother Walter Whaley
Recorder
Brother Daryon Ray
Marshall
Brother Kenneth Clark
Junior Deacon
Brother Claudel Jean-Pierre
Senior Master of Ceremonies
Brother Richard Allen
Junior Master of Ceremonies
Brother Bernard Jean
Junior Steward
Brother Conte Cuttino
Senior Steward
Brother Neil Jackson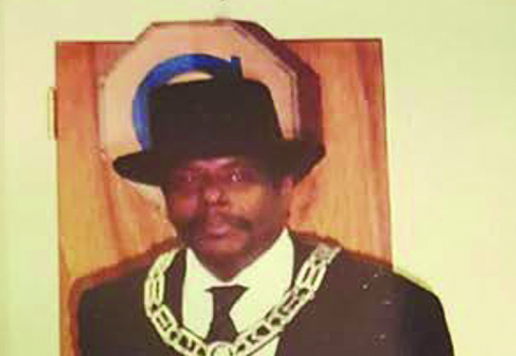 Chaplin
Brother Keith Harris
The Brothers of Doric Lodge No. 53
Congratulations to our Doric Lodge No. 53 scholarship winner
Daraeno Ekong
On Saturday, April 27, 2019, at our annual Spring Dance, Doric Lodge presented Hempstead High School senior Daraeno Ekong with a $1000 scholarship check. Ms. Ekong is the valedictorian of Hempstead High School class of 2019. Her grades and leadership roles throughout her time at Hempstead High School made her a perfect candidate to receive our scholarship. On behalf of the Worshipful Master Nabar Colbert and the Brothers of Doric Lodge No. 53, we wish you Daraeno Ekong all the best as you continue your studies at Yale University in the Fall of 2019.